Area : Obihiro
Banei Tokachi (Ban-ei Horse Racing),
Tokachimura (Farm Fresh Market)
Banei Tokachi
Open

Horse Race / Sat, Sun, and Mon, 13:00–20:45
Horse Museum / Open all-year-round, 10:00–16:00

Address

〒080-0023 帯広市西13条南9丁目
W13-S9, Obihiro, Hokkaido
Official WEB site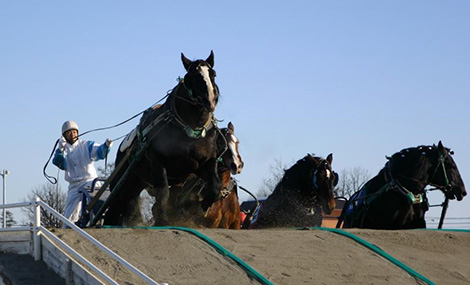 The unique Ban-ei Horse Racing features large draft horses pulling iron sleds that can weigh up to one ton. On days without races, see Hokkaido horses and ponies.
Tokachimura
Open

10:00〜19:00 (Winter time / 18:00)
Different store have different opening times.

Address

〒080-0023 帯広市西13条南8丁目
W13-S8, Obihiro, Hokkaido
Official WEB site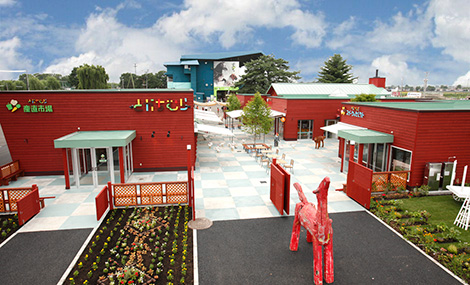 Tokachimura, a complex adjacent to the Ban-ei Horse Racetrack, includes restaurants that serve local foods and shops that sell local products, including farm products.
Bus Packages
Tokachi Bus

| | |
| --- | --- |
| Package name | Banei Tokachi and Tokachimura |
| Course | Obihiro Station Bus Terminal → Racecourse → Obihiro Station Bus Terminal |
| Package fee | Adults: 580 yen; children: 380 yen |
| Package details | Round-trip bus ticket, Banei ballpoint pen, gift voucher (200 yen) for use at Tokachimura |
Tokachi Bus

| | |
| --- | --- |
| Package name | Banei Tokachi and Tokachimura |
| Course | Obihiro Airport → Racecourse → Obihiro Station Bus Terminal |
| Package fee | Adults: 1,380 yen; children: 780 yen |
| Package details | Round-trip bus ticket, Banei ballpoint pen, gift voucher (200 yen) for use at Tokachimura |
Tokachi Bus

| | |
| --- | --- |
| Package name | Banei Tokachi and Tokachimura |
| Course | Obihiro Station Bus Terminal → Racecourse → Obihiro Airport |
| Package fee | Adults: 1,380 yen; children: 780 yen |
| Package details | Round-trip bus ticket, Banei ballpoint pen, gift voucher (200 yen) for use at Tokachimura |