Area : Nakasatsunai
Nakasatsunai Art Village
Rokka no Mori
Nakasatsunai Art Village
Open

・10:00~15:00
・29 Apr. to 17 Oct.
(Open only on Saturdays. Sundays, and holidays)
・Open daily from 31 July to 15 Aug.

Regular holiday

Late Oct.- Late Apr.

Address

〒089-1366 河西郡中札内村栄東5線172-1
172-1, Sakaehigashi 5 Sen, Nakasatsunai, Kasai District, Hokkaido
Official WEB site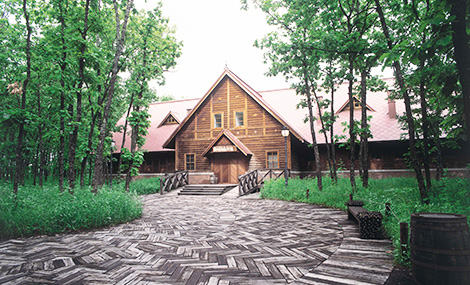 There are four unique museums in the garden, which is surrounded by oak forest. Some sculptures are also exhibited.
Rokka no Mori
Open

10:00~16:00

Regular holiday

Late Oct.- Late Apr.

Address

〒089-1300 河西郡中札内村常盤西3線249-6
249-6, Tokiwanishi 3 sen, Nakasatsunai, Kasai District, Hokkaido
Official WEB site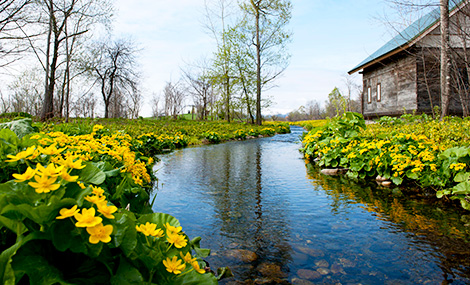 This garden was designed based on flowers drawn on the wrapping paper of confectionery from the confectioner Rokkatei. Seven museums of artists who are related to the Tokachi area exhibit photos, drawings and other art.
Bus Packages
Tokachi Bus

| | |
| --- | --- |
| Package name | Nakasatsunai Art Village |
| Course | Obihiro Station Bus Terminal → Nakasatsunai Art Village → Obihiro Station Bus Terminal |
| Package fee | Adults: 1,600 yen; children: 800 yen |
| Package details | Round-trip bus ticket, Ticket for unlimited bus rides between Nakasatsunai Art Village and Nakasatsunai, common ticket to all facilities of Nakasatsunai Art Village, free coffee at Poroshiri at Nakasatsunai Art Village, special discount coupon for Michi-no-Eki Nakasatsunai |
Tokachi Bus

| | |
| --- | --- |
| Package name | Rokka no Mori |
| Course | Obihiro Station Bus Terminal → Rokka-no Mori → Obihiro Station Bus Terminal |
| Package fee | Adults: 1,900 yen; children: 950 yen |
| Package details | Round-trip bus ticket, Rokka no Mori ticket, special discount coupon to be used at Michi-no-Eki Nakasatsunai |
Tokachi Bus

| | |
| --- | --- |
| Package name | Nakasatsunai Art Village, Rokka no Mori, Michi-no Eki Nakasatsunai |
| Course | Obihiro Station Bus Terminal → Nakasatsunai Art Village ⇔ Obihiro Station Bus Terminal |
| Package fee | Adults: 2,100 yen; children: 1,050 yen |
| Package details | Round-trip bus ticket, Ticket for unlimited bus rides between Nakasatsunai Art Village and Nakasatsunai, common ticket to all facilities of Nakasatsunai Art Village and Rokka no Mori, free coffee at Poroshiri at Nakasatsunai Art Village, special discount coupon for Michi-no-Eki Nakasatsunai |