Area : Obihiro
Obihiro's sweet shops
Obihiro's sweet shops
Open

20 confectioner's shop in Obihiro.
Different store have different opening times.
Official WEB site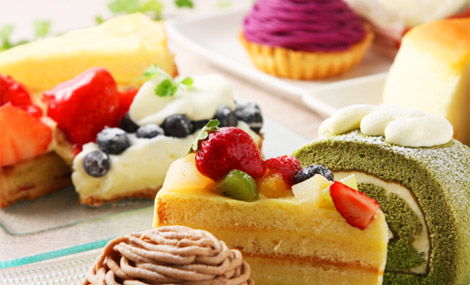 Representative confectionery shop

Rokkatei:
The head office and the factory of Rokkatei Co., Ltd. are located in Obihiro. The confections produced by this company are popular souvenirs from Hokkaido. Some products are available only at the shops in Obihiro.

Tokachi Toteppo Factory:
Toteppo, the name of this bakery, is the nickname of a locomotive used to transport beets, which are used to make sugar and which are a mainstay farm product of Tokachi. Enjoy various confections made from ingredients produced in Tokachi.

Tokachi Bagel Shop:
Taste this bakery's special bagels. They're made of wheat from Tokachi and birch sap harvested in Taiki, Tokachi.
Bus Packages
Tokachi Bus

| | |
| --- | --- |
| Package name | Obihiro 1-day Sweet Tour |
| Course | Unlimited bus rides in Obihiro City |
| Package fee | Adults: 1,350 yen; children: 900 yen |
| Package details | Round-trip bus ticket, Obihiro 1-day unlimited ride ticket, Sweet Kingdom Tokachi's sweet tour ticket book |